Cliffe's Removals can transport all of your vehicles, large equipment and even small bi-planes to any location, be it in the UK or abroad. Vehicle moves can be useful in several ways, for instance, you may have 2 or more cars that need to be relocated, but your family is travelling by plane. We can transport your vehicles for you to your new home.
Vehicle transportation
Our vehicle moving service can easily relocate your car along with your other possessions and have them at your new home ready for your arrival. Cliffe's Removals offer the complete relocation package, to make it easy for you to move home without stress.
We can easily relocate all of your vehicles to your new home or place of work
Relocating for work? We'll move your company car too
We can move all of your bulky machinery such as lathes, generators and more
A complete removals service
We can move specialist equipment such as small bi-planes, engines and more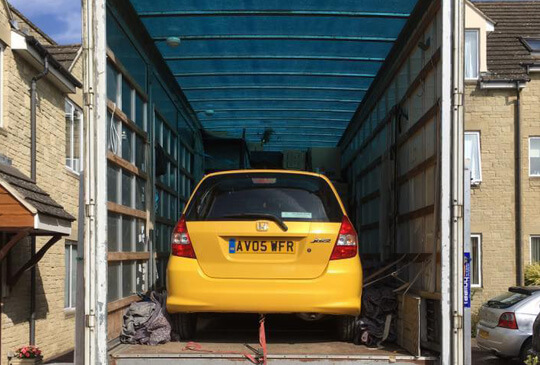 "We adhere to the British Association of Removers Alternative Dispute Resolution Scheme which is independently operated by the Furniture & Home Improvement Ombudsman, Premier House, First Floor, 1-5 Argyle Way, Stevenage, SG1 2AD, 0333 241 3209, www.fhio.org"